Battle of the Great Cane Break
The Battle of the Great Cane Break took place on 22 December 1775 when a force of Whig Militia commanded by Colonel William Thompson surprised a camp of Tory Militia commanded by Patrick Cunningham. Cunningham escaped, but most of the other Tories were captured. The battle took place on the south side of a small tributary of Reedy River (see last photo below), a few miles south of the City of Greenville.
The battle site can be reached from New Harrison Bridge Road (SSR 542) by turning southeast on to South Harrison Bridge Road (SSR 12) and driving about one mile, until the historical marker is reached on the right side of the road.
SC State Historical Marker.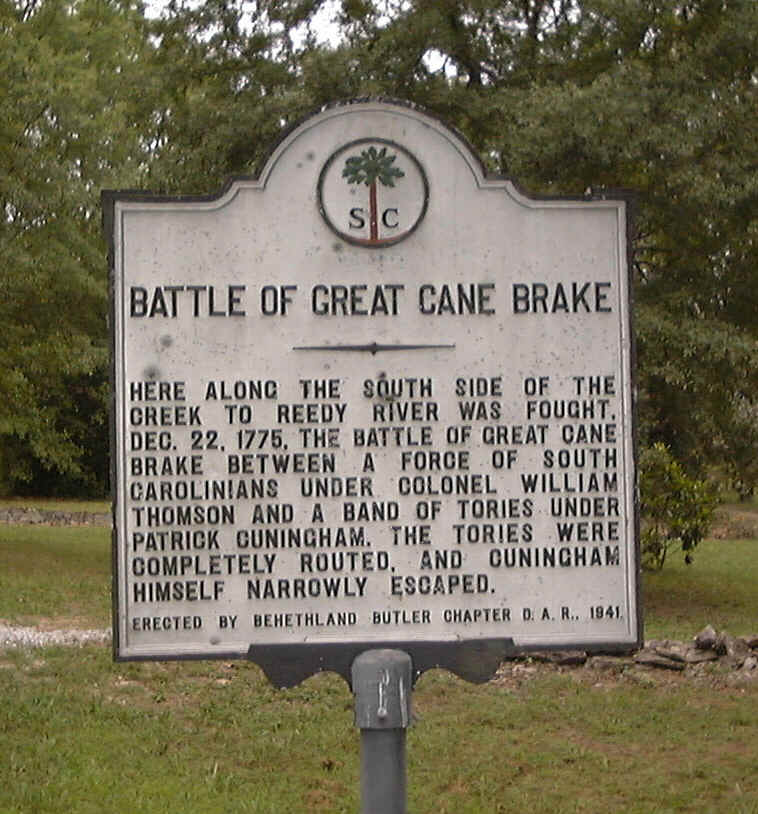 The SC Marker is on private property; this is a view of the area in the vicinity of the marker.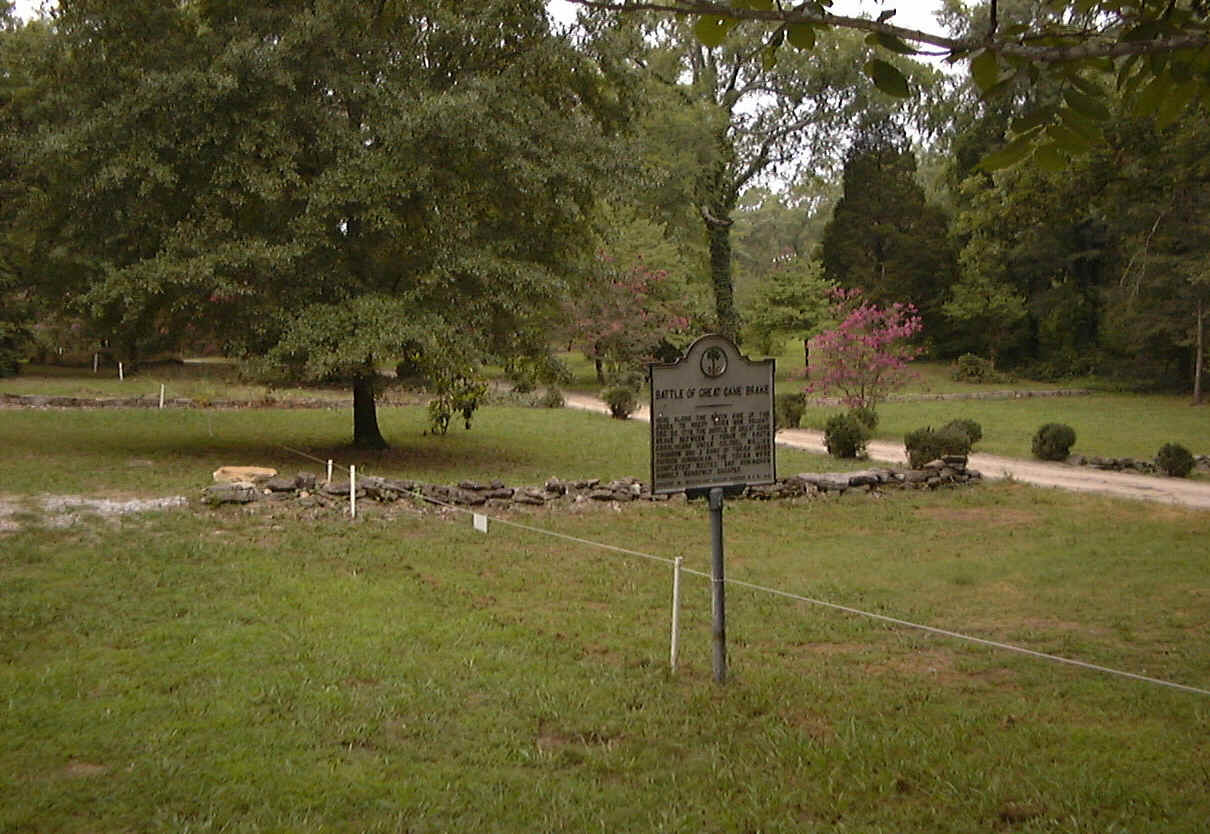 View of the small creek, tributary to Reedy River, along which (south side) the battle was fought. Note the heavy cane reed type of vegetation that typically borders this creek.