Fish Dam Ford Battle Site
The Battle of Fish Dam Ford occurred on 09 November 1780, between American militia forces commanded by Brigadier General Thomas Sumter and British forces commanded by Major James Wemyss. The battle site was at an old Cherokee Indian fish dam across Broad River. The well known Tory leader, Major Joseph Robinson owned land in this area.
This historical marker sign is located on the Chester County SC side of Broad River where SC 72 crosses the river.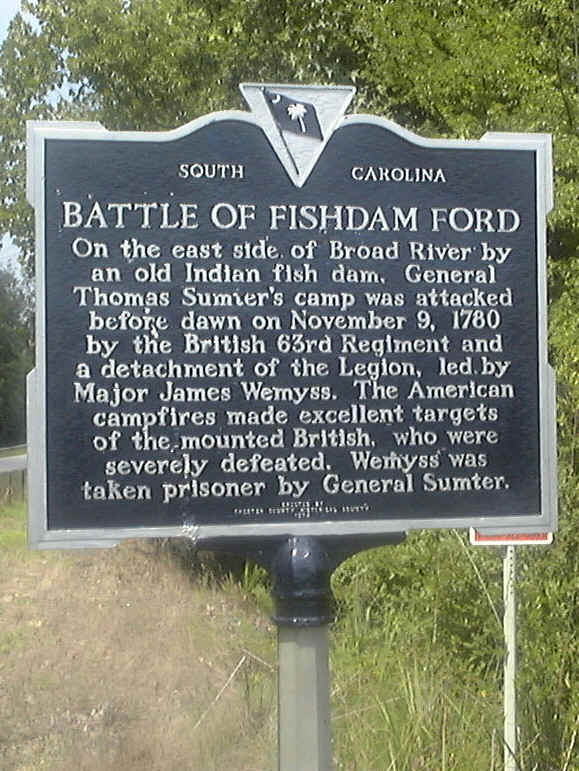 This is a granite monument stone, commemorating the battle, which is adjacent to the historical marker and is located on the eastern (Chester County SC side) of Broad River. Note the error re the date of the battle.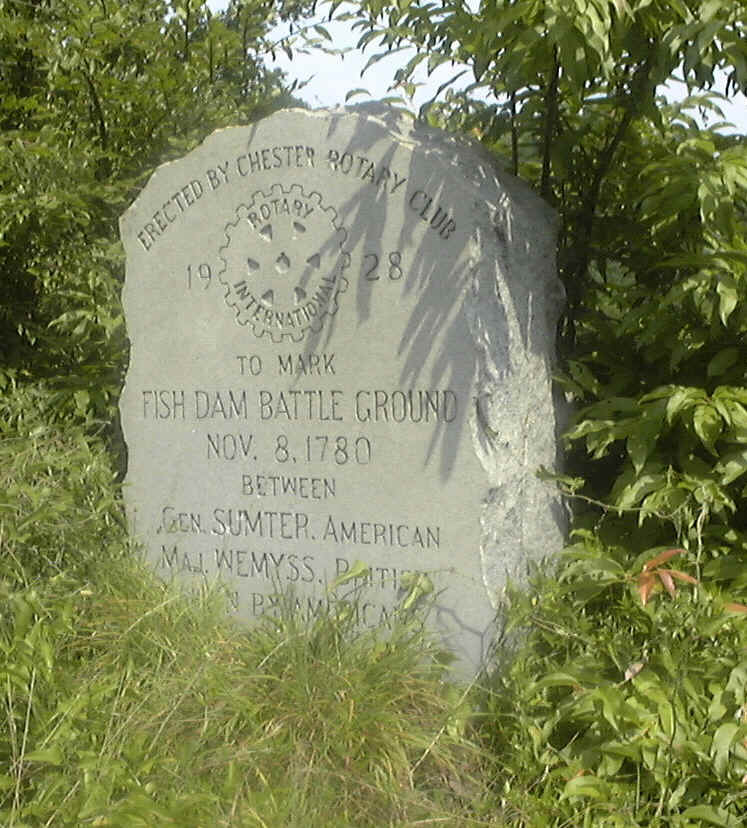 Upstream view of Broad River, taken from the bridge where SC 72 crosses the river. The photo shows the old Cherokee fish dam - a zigzag chain of stones in the river.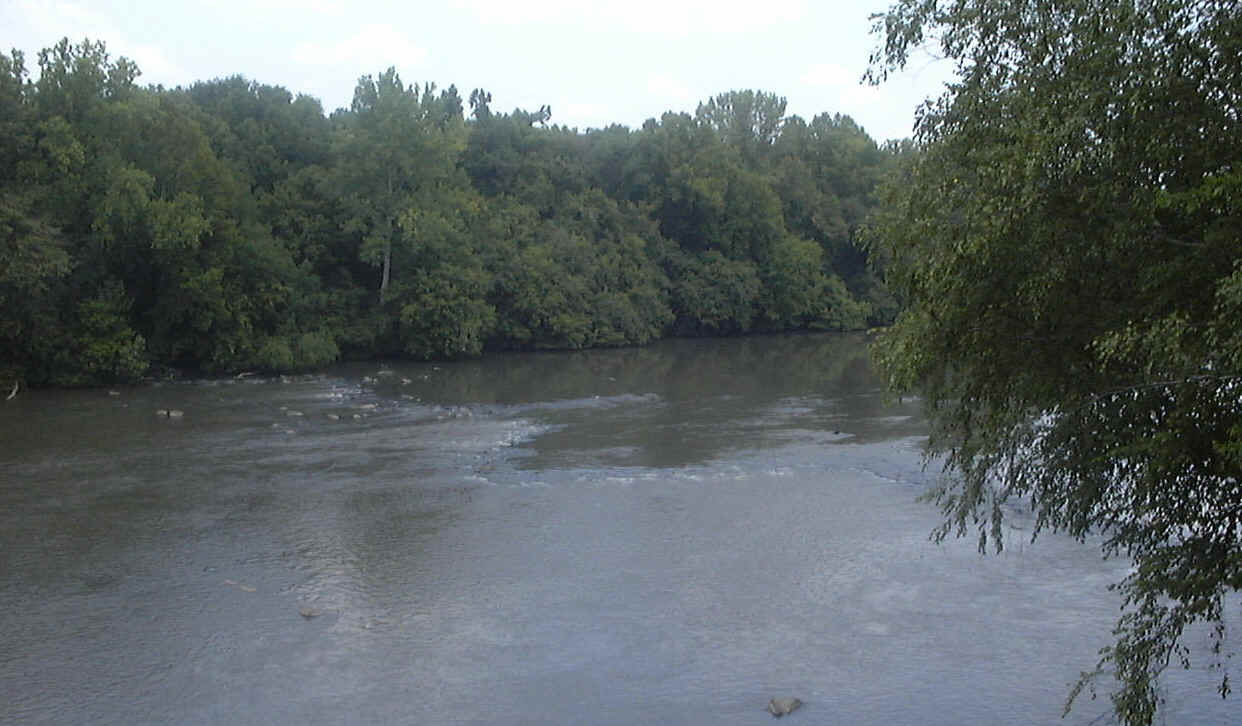 Downstream photograph of Broad River taken from the SC 72 bridge.