Hobkirk's Hill Battle Site
The battle of Hobkirk's Hill was fought on 25 April 1781 between the British garrison forces at Camden, commanded by Lord Rawdon, and besieging American forces commanded by General Nathaniel Greene. Location of the battle site at the time was a couple of miles north of the town of Camden in the Camden Judicial District. Today the modern-day City of Camden (now in Kershaw County) has grown so large that the site of the battle is now a residential part of the city. Upper-middle class homes cover the entire area, including the ridge along which the battle was fought.
The British forces (800 men) were much smaller than Greene's Army (over 1500 troops); nevertheless, they gave a good account of themselves and the Americans, narrowly avoiding being routed, ended up withdrawing, leaving the field of battle to the British. However, due to Rawdon's inability to replenish his losses, he soon abandoned Camden and withdrew to a consolidated position at Charleston.
The modern-day location of the Battle is along a ridge crossing north Broad Street in Camden, near that street's intersection with Kirkwood Lane.
Historical Marker for General Greene's headquarters.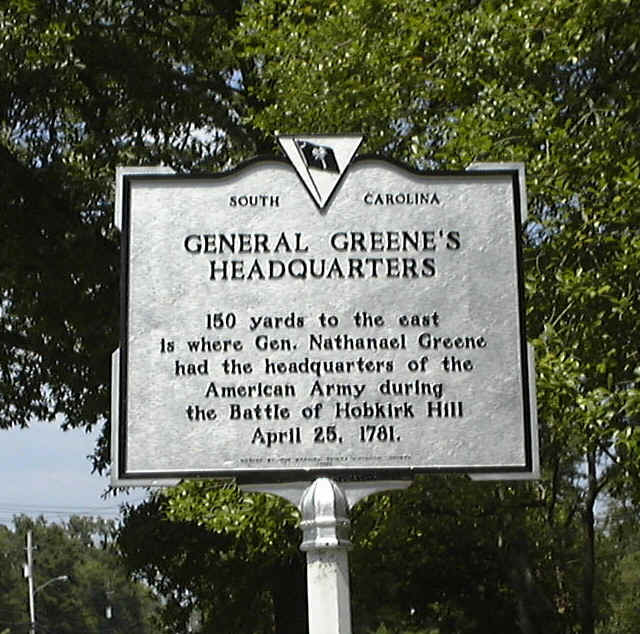 Across the street (Broad Street) from the General Greene Marker is the Hobkirk's Hill Battle Marker.
This house stands just behind the Battle Marker and gives an indication of the type of homes that now cover the entire site of the battle.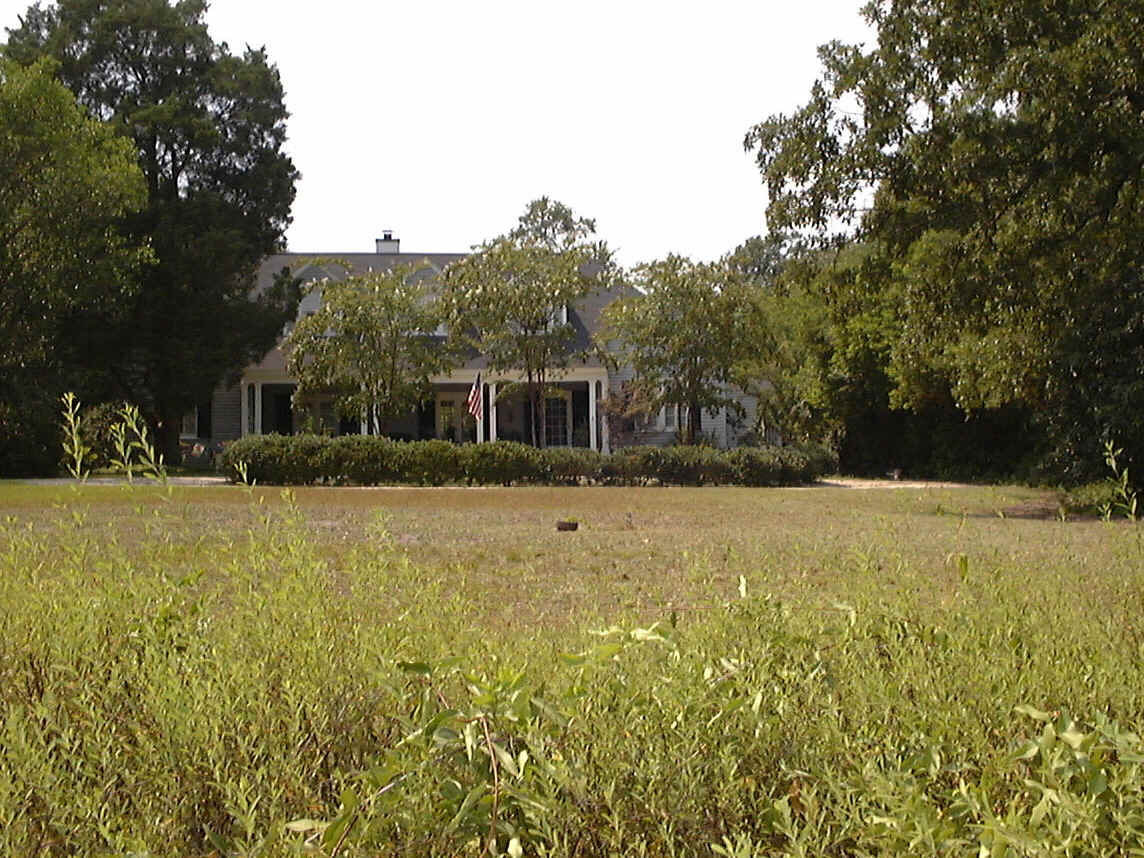 Street signs near the place where the above Historical Markers are placed.