Old Brick Church
The so-called "Old Brick Church" was organized by the Presbyterians before the Revolution and the existing brick building was constructed in 1788. A branch of the Associate Reformed Presbyterian (A. R. P.) Church took over the site in 1803 and the building was in active use as a church until 1920. The church is situated in Fairfield County SC near Little River, on a small hill just above the point where SC 213 crosses said river. Many Revolutionary War veterans are reputed to be buried here, in the adjacent cemetery, including the well-known Whig partisan, Captain James Kincaid. However, I was unable to find any gravestones with legible inscriptions for anyone of Revolutionary War vintage.
Historical Marker at the Old Brick Church.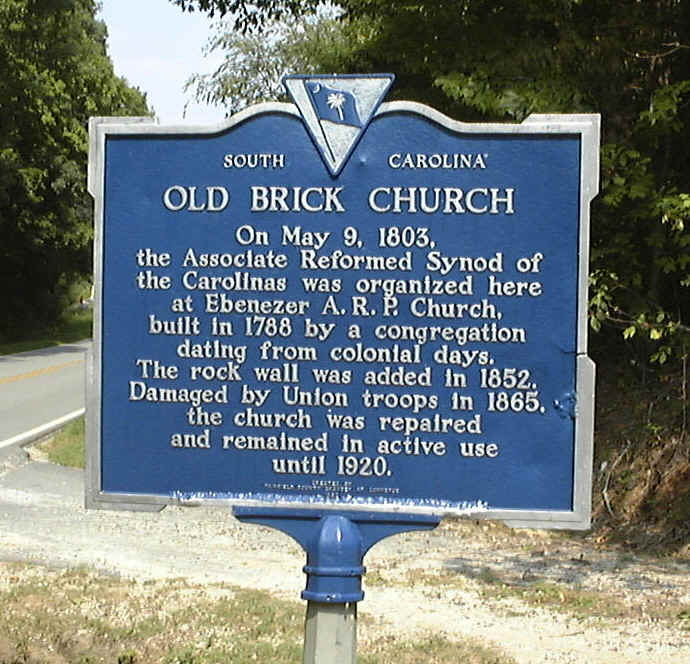 View of the Old Brick Church building taken from the adjacent cemetery.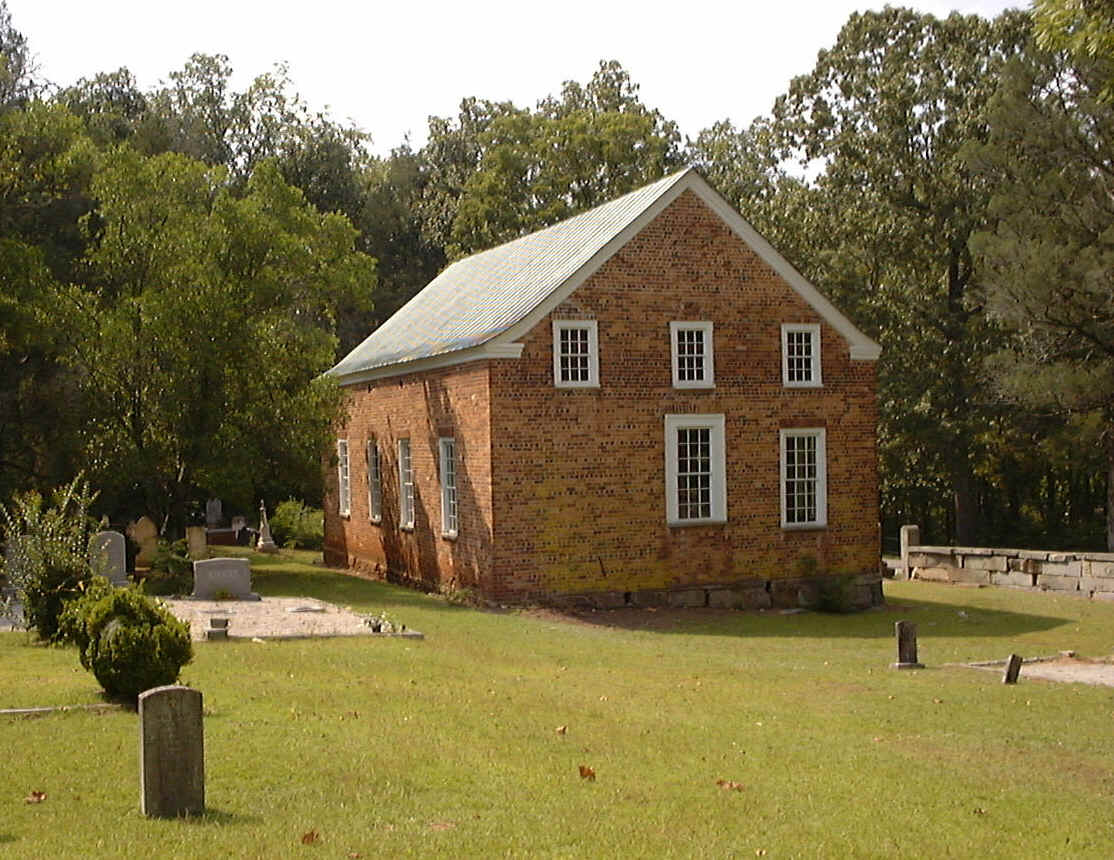 The Old Brick Church with old tombstones and crypts from the adjacent cemetery in the foreground.