Views of the Reconstructed Stockade Fort at Ninety-Six
A Stockade Fort was built around the cabin of James Holmes to guard the principal water supply in the area, which was near his house. This Stockade Fort has been reconstructed at the original site about 1/2 mile west of the Star Fort.
Overview of the Stockade Fort.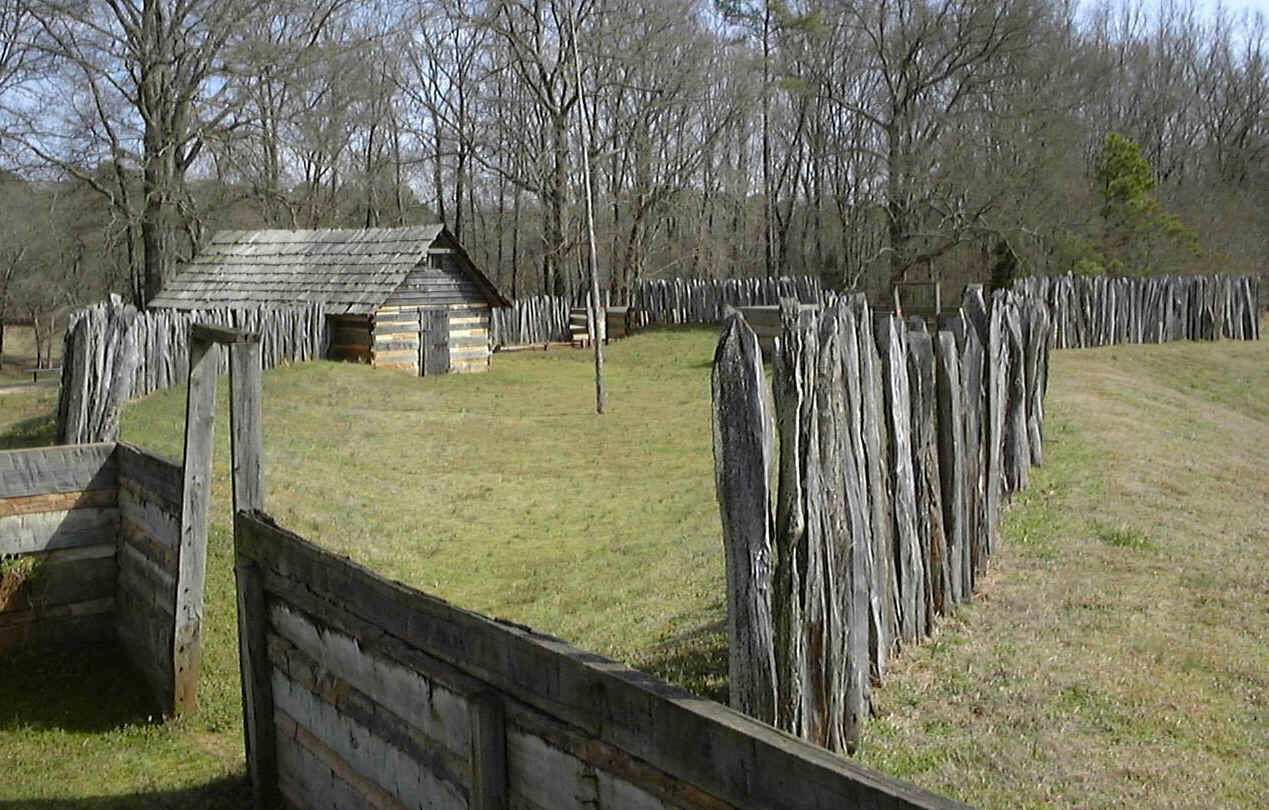 Another view of the reconstructed Stockade Fort.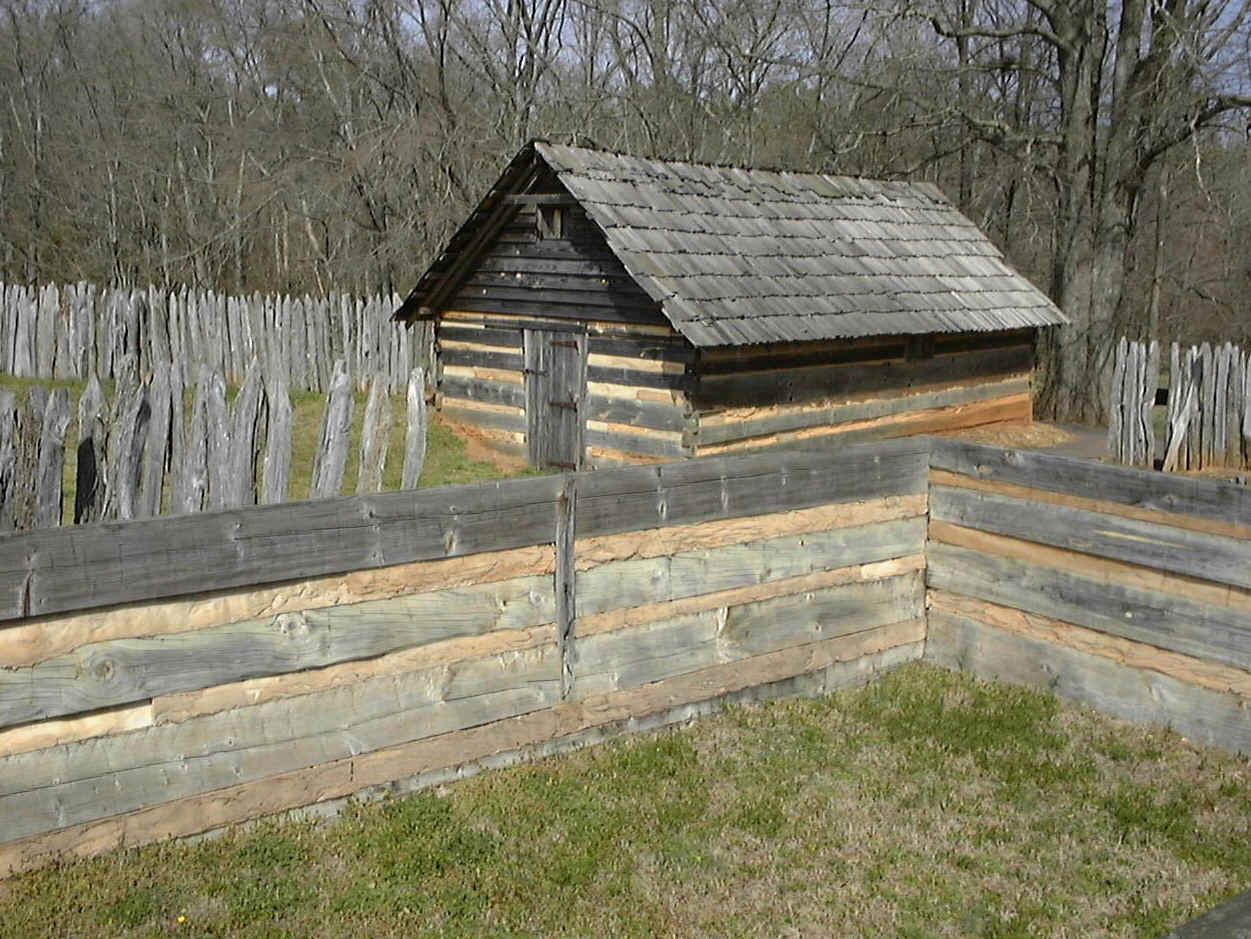 Close-up view of the James Holmes cabin reconstruction.