Site of Thicketty Fort
The site of Thicketty Fort is near the point where US Highway 29 crosses Thicketty Creek in Spartanburg County SC. There is no historical marker. Thicketty Creek got its name from the unusually thick vegetation that grows along the creek at this location.
The fort had originally been constructed as protection from the Cherokees, but during the Revolution it was fought over by the Whigs and Tories. After the fall of Charleston to the British in May 1780, the fort was occupied by Loyalists under the command of Captain Patrick Moore, a fierce, intimidating man of Scotch-Irish descent, who was said to have been six feet, seven inches tall!
In July 1780, a 600-man Whig force, with a strong contingent of "Over-Mountain Men" led by Colonel Isaac Shelby, moved against this Loyalist outpost. On 26 July 1780, Shelby surrounded the fort and demanded its surrender. The first demand was refused. Shelby then moved his troops closer to the fort, thus making their greater numbers more visible; he also had the mountain men brandish their arms and make intimidating war cries (the genesis of the "Rebel Yell?"). Upon seeing this fierce display, Moore agreed to capitulate!
Thicketty Creek sign at the bridge; photo taken from the east side of the creek.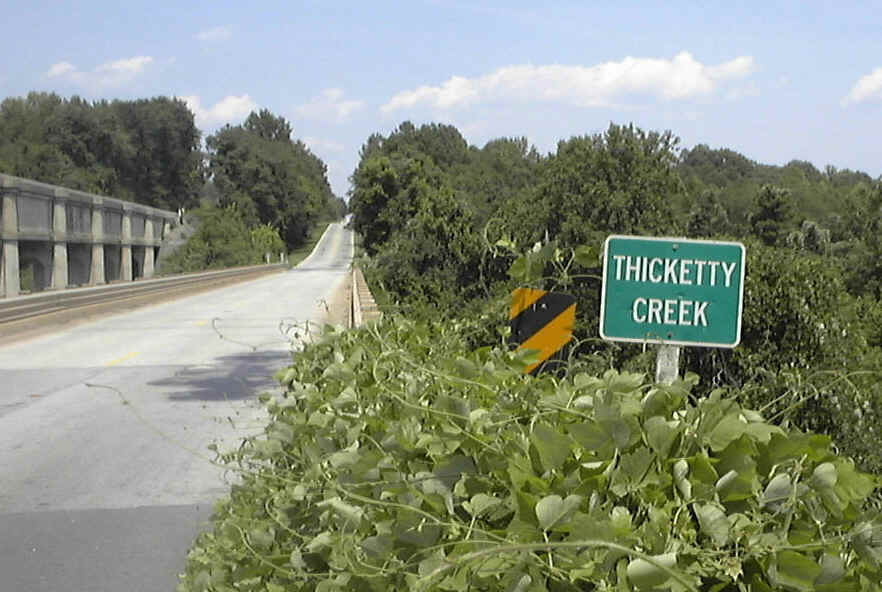 Northwest view from the bridge, showing the dense vegetation that still grows at this spot!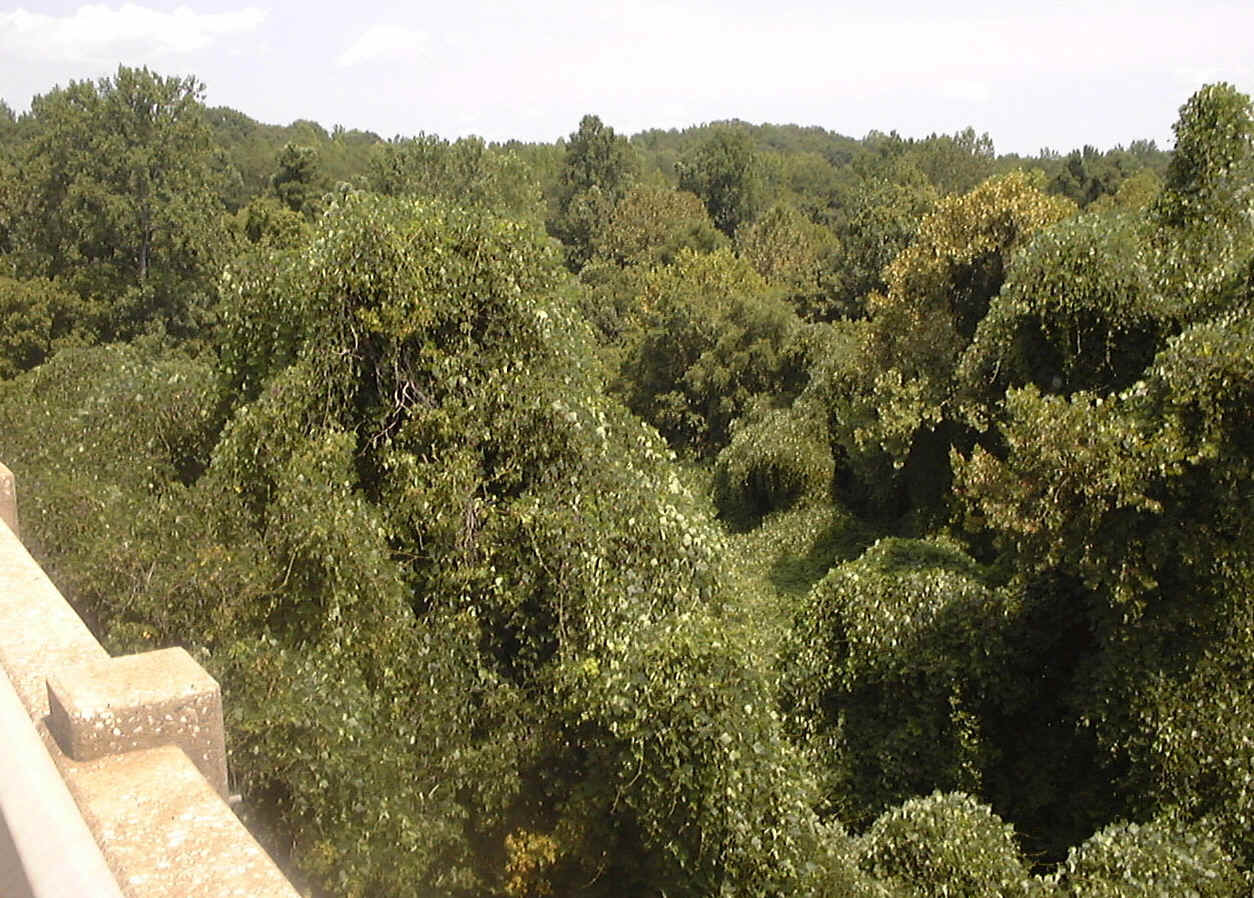 Northeastward view of the dense vegetation; photo taken from the roadside.