Grave Site of General Thomas Sumter
During the Revolution, South Carolina produced three major partisan leaders: Andrew Pickens (the "Fighting Elder"), Francis Marion (the "Swamp Fox") and Thomas Sumter (the "Gamecock"). Sumter was involved in many of the battles between Whig and Tory militia in the SC Backcountry that are included in this gallery. Sumter was often defeated in battle and was frequently uncooperative with the Continental Army, led by General Greene. That notwithstanding, he rebounded after each defeat and tenaciously stayed the course as a steadfast servant of the Whig Cause in South Carolina, emerging triumphant in the end.
The site of Thomas Sumter's monument and tomb is located in Sumter County SC, a couple of miles to the east of SC 261, just north of the town of Stateburg.
Historical Marker re Sumter's Monument and Tomb.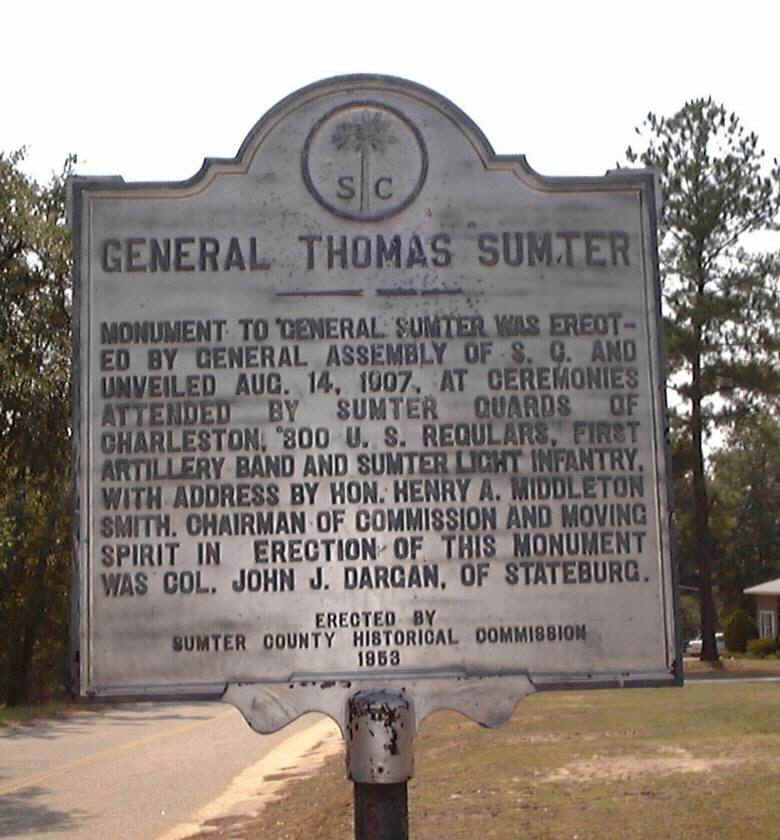 Tomb of General Thomas Sumter.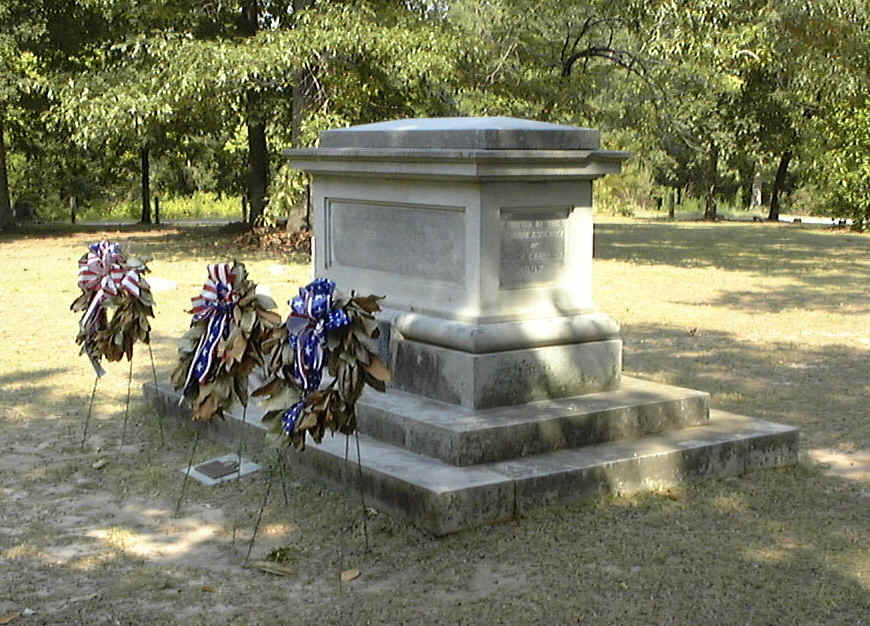 Inscription on Sumter's Tomb.
The brick chapel of Nathalie de Lage Sumter, wife of Thomas Sumter, Jr.; note the barely readable graffiti on the side of the chapel - "Pink Floyd!"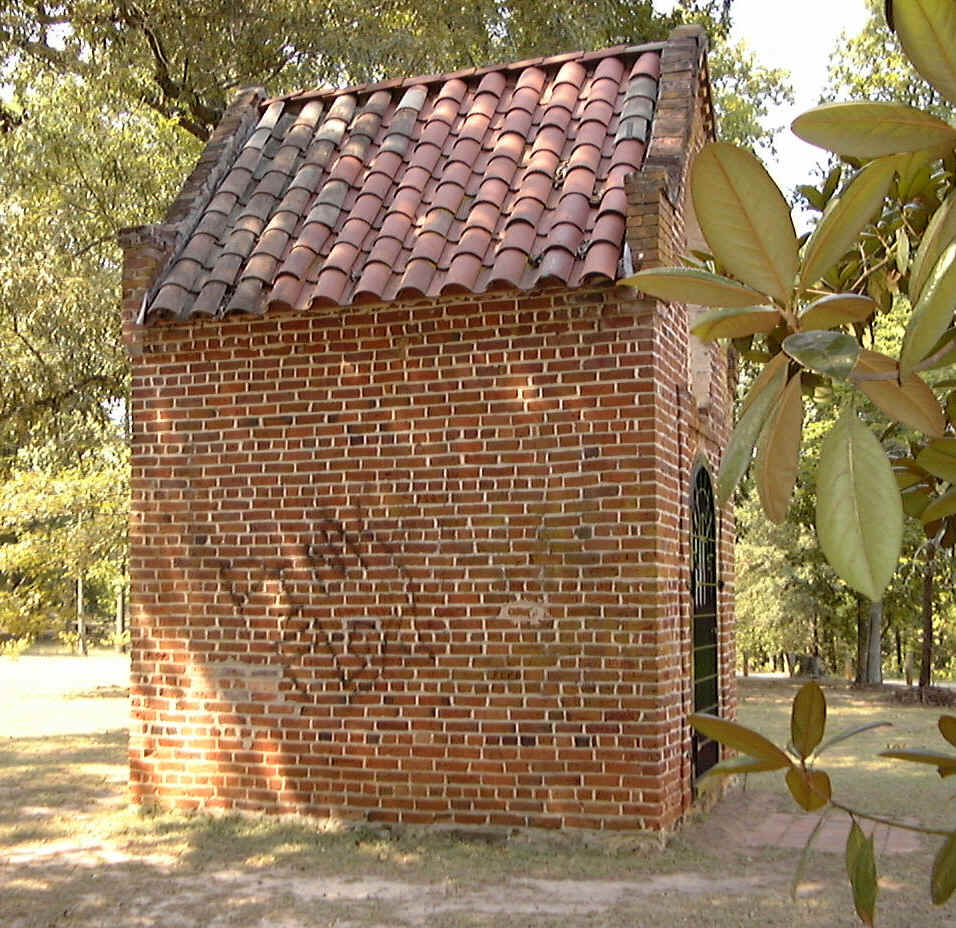 Inscription on the tombstone of the wife of Thomas Sumter, Jr.