Colonel William Hill's Ironworks
Colonel William Hill and his partner, Isaac Hayne, established a successful ironworks on the banks of Allison Creek in what today is eastern York County SC. The works went into operation just before the Revolution and continued in production until destroyed by a British and Tory force commanded by Captain Christian Huck in June 1780. The site of Hill's Ironworks is near the place where SC 274 crosses Big Allison Creek (today a part of Lake Wylie) in eastern York County.
This westward view of Lake Wylie was taken from the bridge where SC 274 crosses the lake.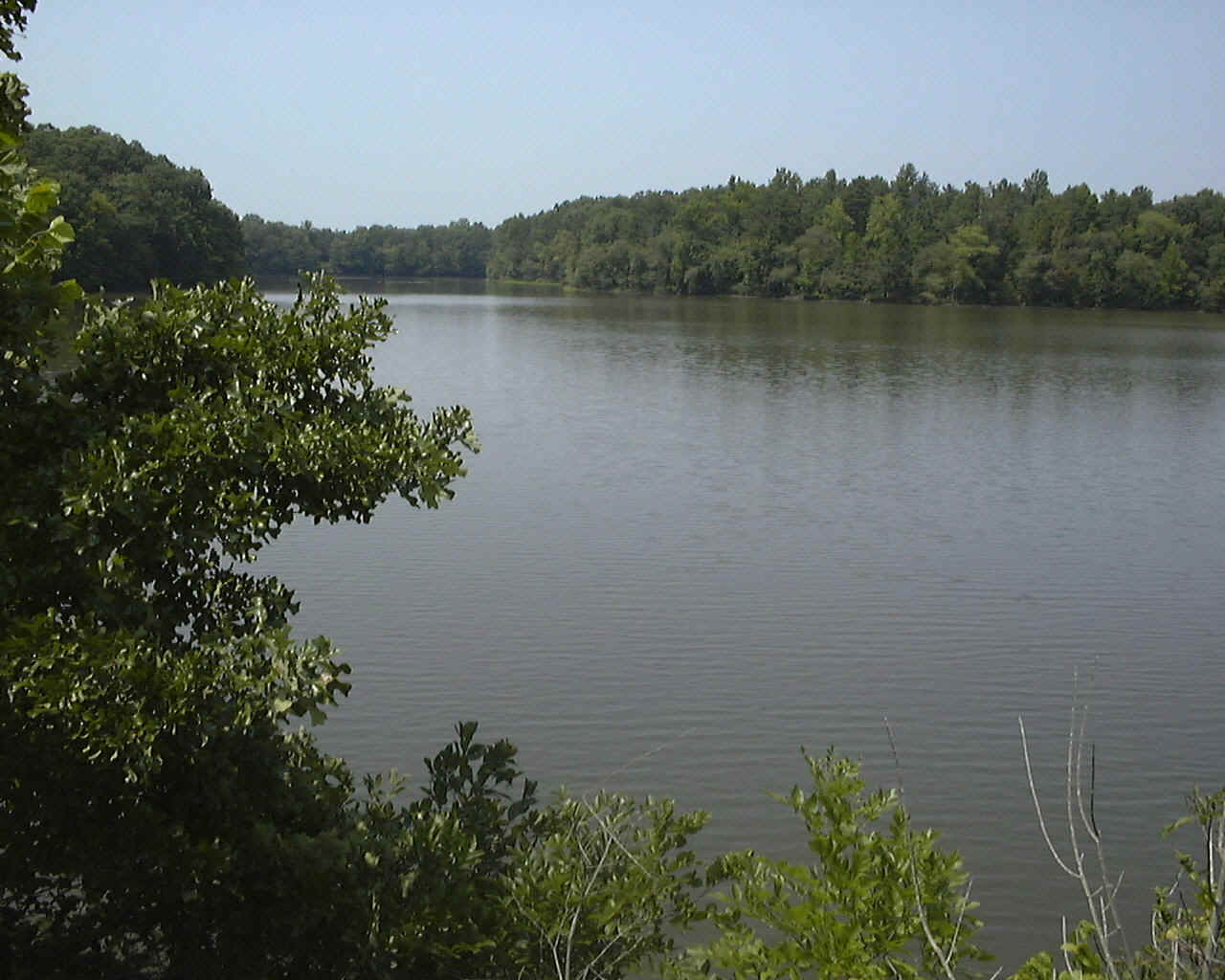 This is an eastward view of Lake Wylie from the Allison Creek Boat Ramp and is near the site of the old Hill's Ironworks on Allison Creek.