King Haigler
By Phil Norfleet
I have little factual information concerning the legendary Catawba Chief, King Haigler; however, I do note that he and his band were erroneously reported to have buried Agnes of Glasgow in 1780! This is a rather amazing feat for a man who was killed in 1763. A statue of Haigler is located atop a tower in the City of Camden, Kershaw County SC (see photos shown below).
Historical Marker re King Haigler.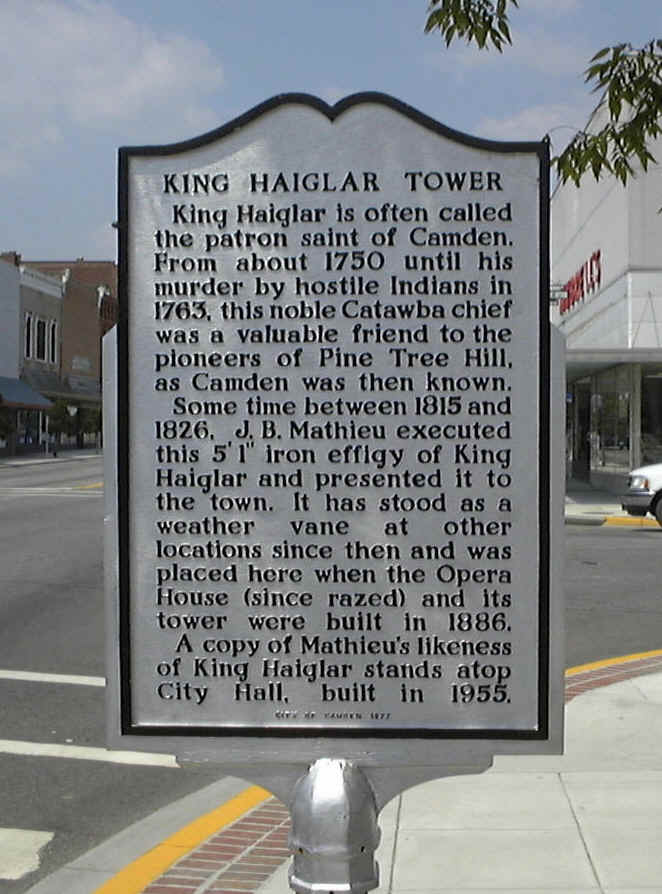 The Camden City Hall Tower with the Haigler statue on top.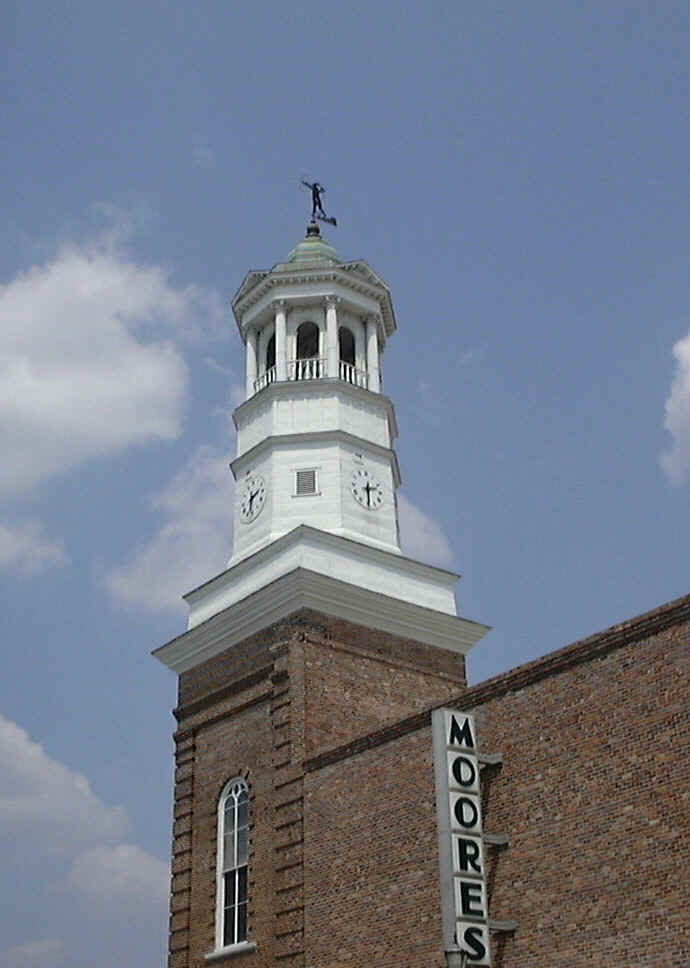 Closer view of the Haigler statue.