| | | |
| --- | --- | --- |
| | South Carolina Backcountry Revolutionary War Sites | |
Sycamore Shoals
Sycamore Shoals on the Watauga River was a favorite rendezvous point for the early settlers of northeastern Tennessee. In the summer of 1776, the site was made a defensive strong point by the construction of Fort Caswell, later called Fort Watauga.
On 25 September 1780, a great muster of the militia was held, including forces from Washington County TN, commanded by John Sevier, and Sullivan County TN, commanded by Isaac Shelby; these counties were then still a part North Carolina. To this group was added several hundred militia from Washington County, Virginia under the command of William Campbell.
The purpose of the muster was to form an army that would cross the mountains to do combat with a SC Loyalist militia force commanded by British Major Patrick Ferguson. The resulting battle would be known to history as the Battle of Kings Mountain and would be fought on 07 October 1780.
After selection of the soldiers that would go on the campaign, on 26 September 1780, a famous sermon and prayer was given by the local Presbyterian minister, the Reverend Samuel Doak.
Today Sycamore Shoals is an officially designated Tennessee Historic Area complete with a visitors Center and a reconstruction of old Fort Watauga. The site is located on the south bank of the Watauga River just off of US Highway 321 near the modern town of Elizabethton in Carter County TN. The photographs of the site, shown below, were taken by Phil Norfleet in September 2000.
Entrance sign to the site.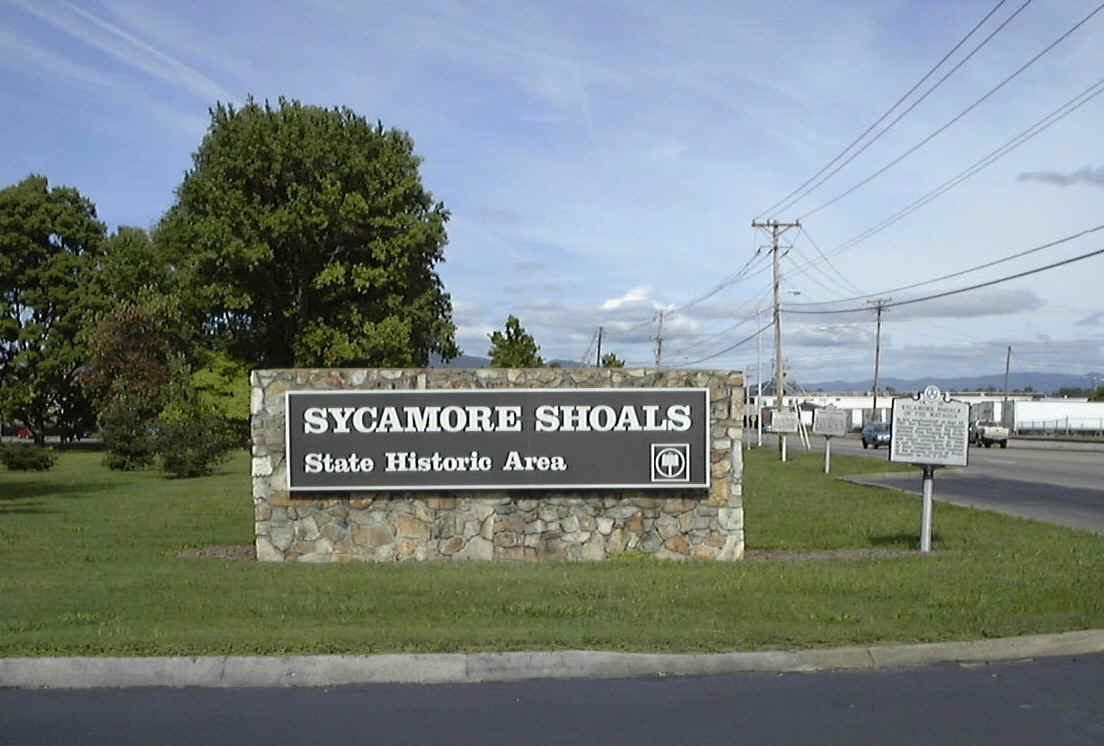 Sycamore Shoals Historical Marker.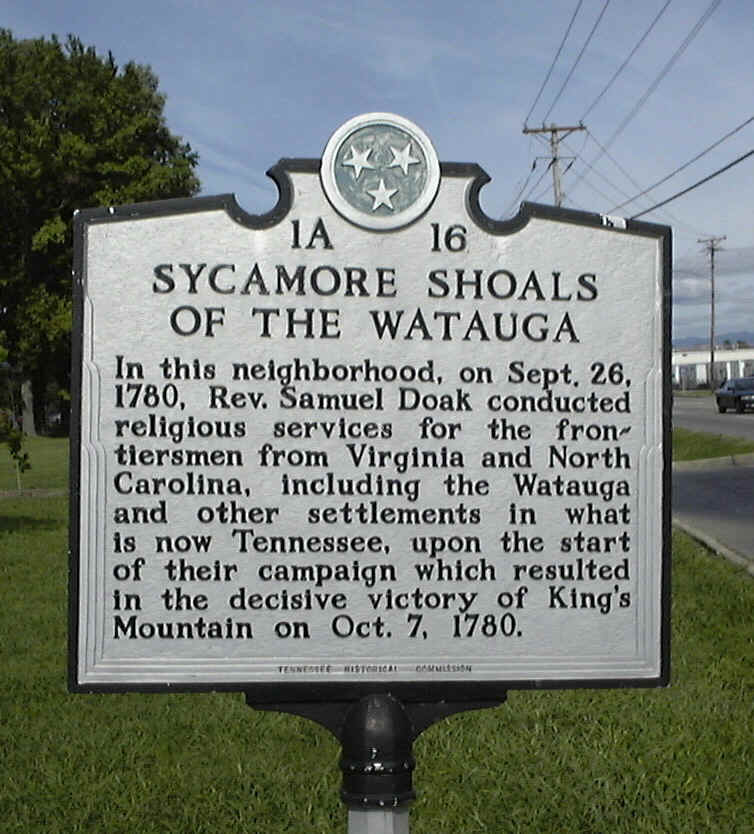 Sign at the location of the old militia muster ground at Sycamore Shoals.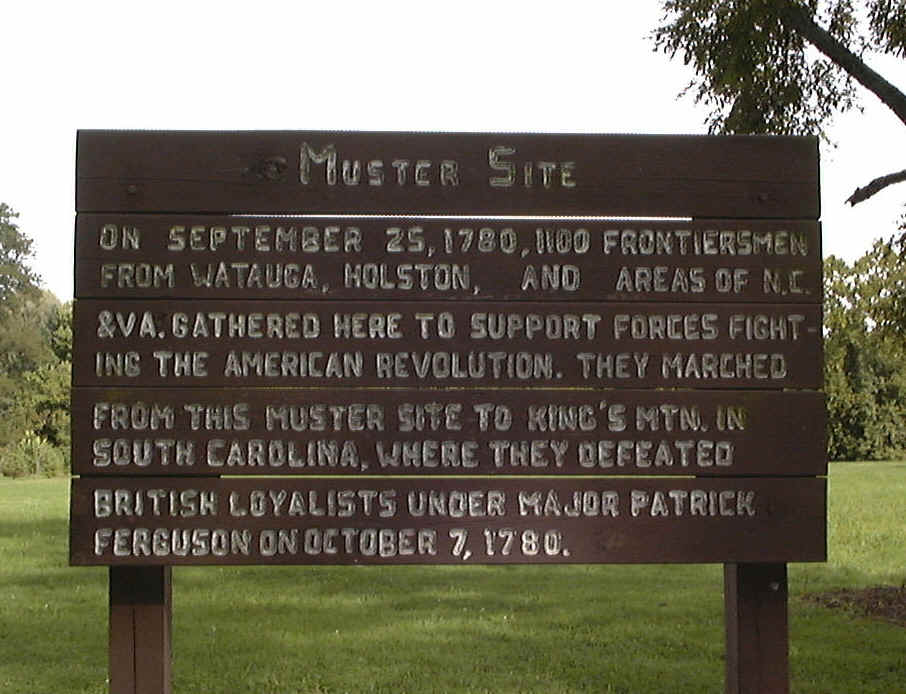 View of the old militia muster ground at Sycamore Shoals; the reconstruction of old Fort Watauga appears in the distance.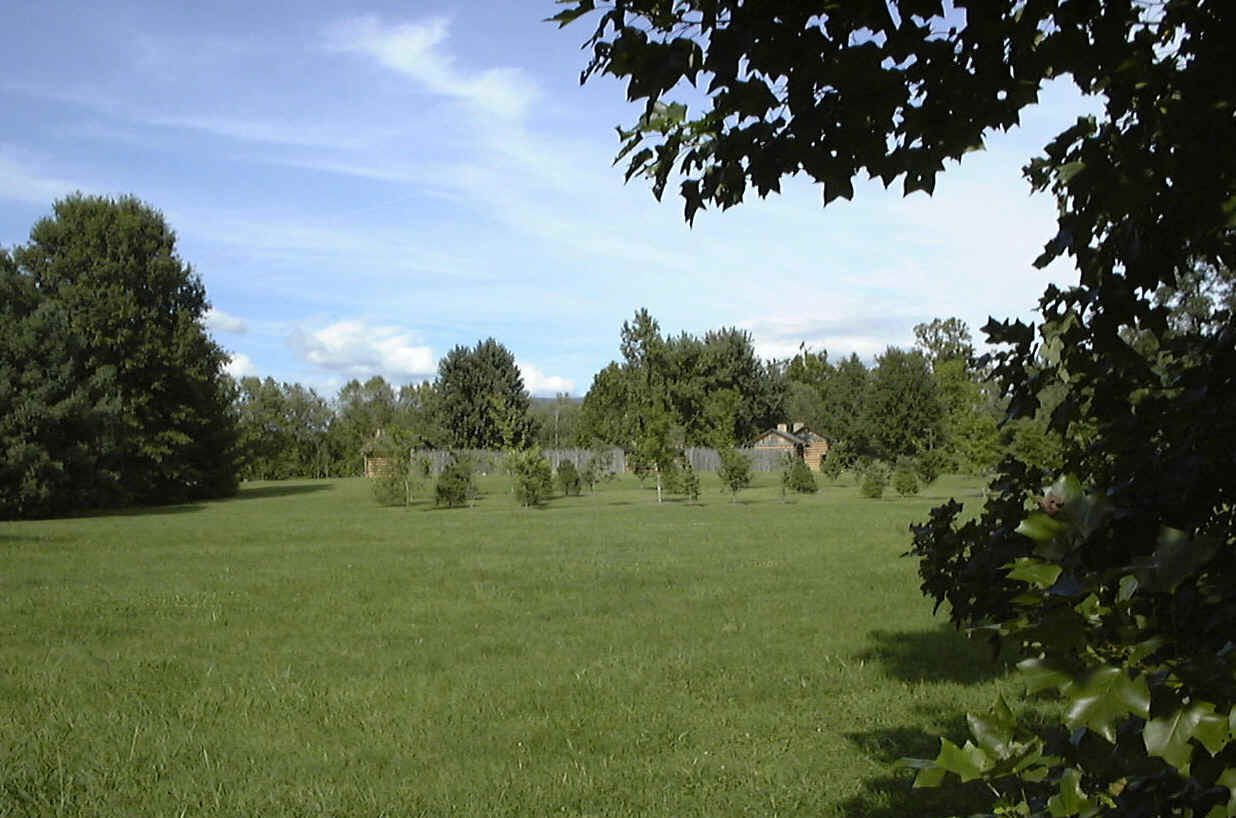 View of the Sycamore Shoals.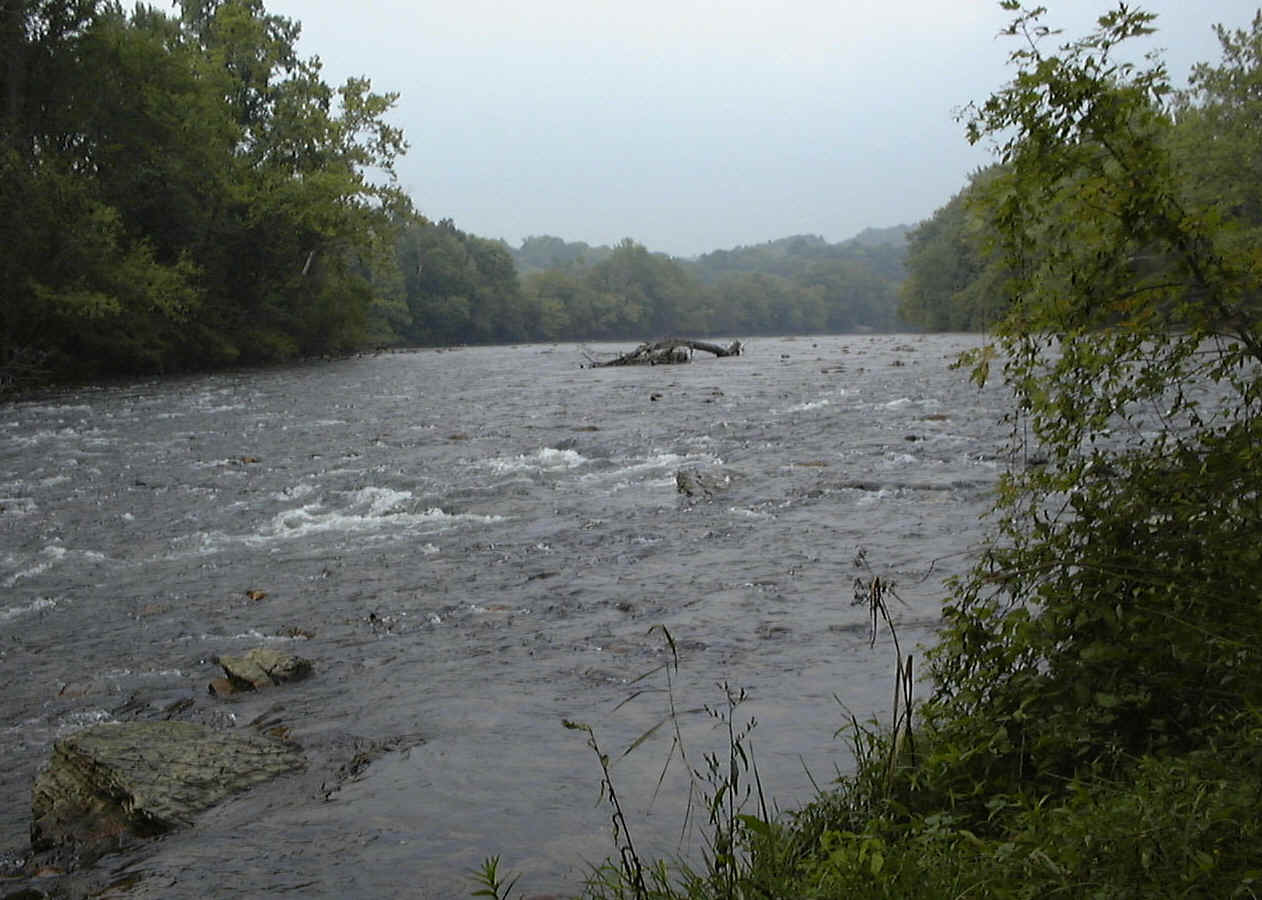 Another view of the shoals.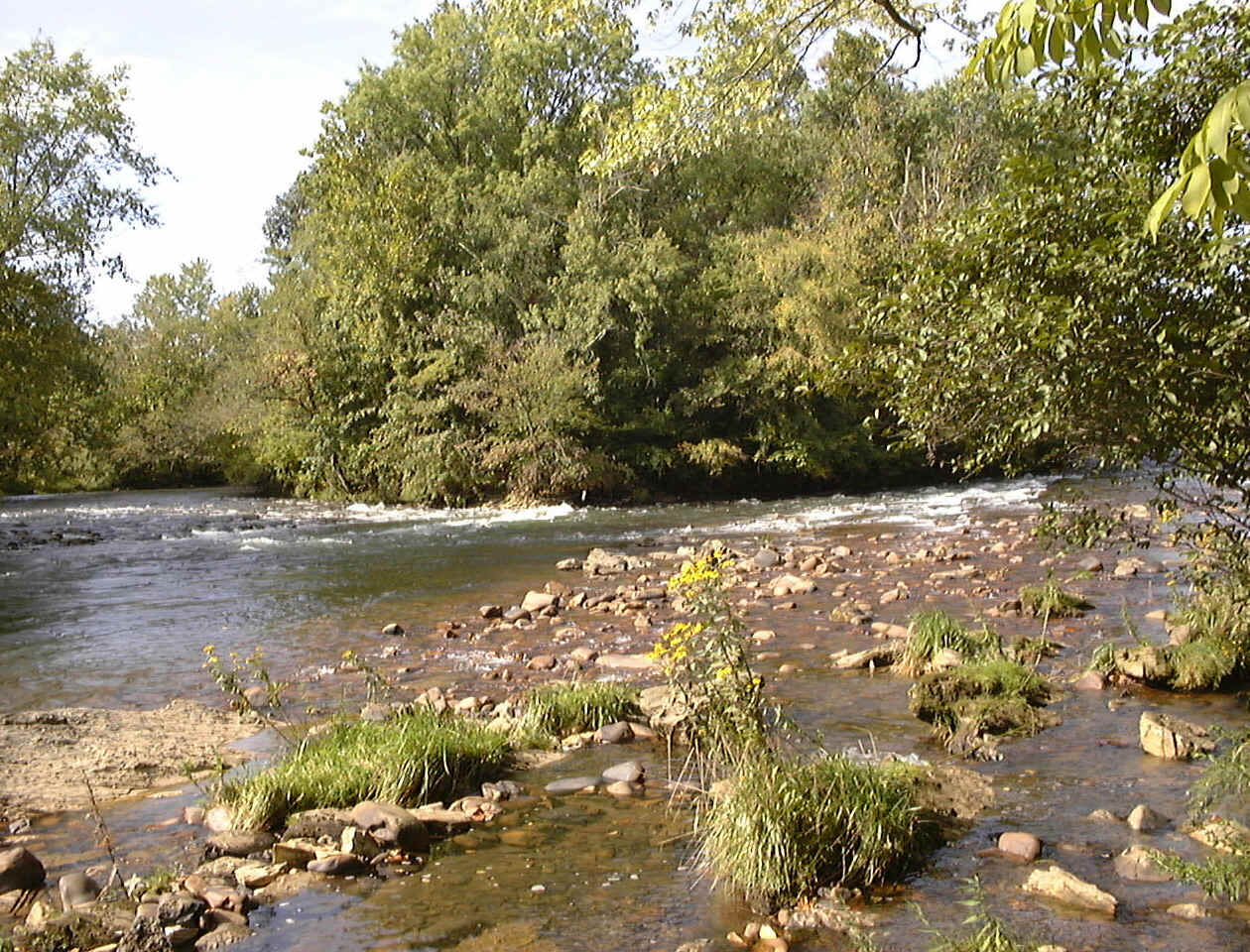 ---